The Ladies Visit Lincoln, Nebraska
---
Mrs. Yu and Mrs. Chen left the reunion with the Egan Family, headed for Lincoln, Nebraska. They slept most of the way, still battling jetlag and all the excitement of the reunion. They spent a day and a half in Lincoln before heading back to Colorado for a few days. There are not many interesting or historical things to do/see in Lincoln, but the Egans enjoyed spending time with the ladies and showing them around.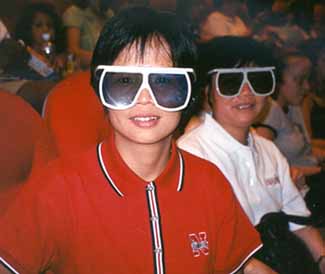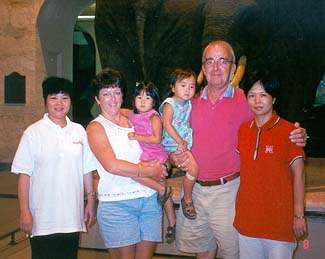 One of our stops was the IMAX Theater at the Zoo. The movie happened to be 3-D.
Our happy group.



We took the ladies to the family fun center that Betsy operates. They didn't want to play miniature golf or use the batting cage, but they did want to "pose" some photos.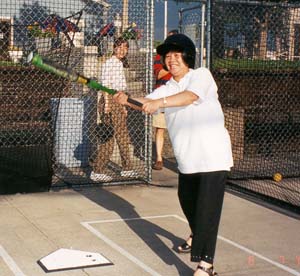 Mrs. Chen
Mrs. Yu



Whenever we visit cities in China, our hosts seem to introduce various dignitaries. We returned the favor for the ladies, taking them to the Mayor's office and presenting them with Honorary Lincoln Citizen Certificates.
---
Back to the Reunion main page.